To me this is a lot of food for thought lately. Zack and I have always loved the idea of relocating. We've said if we were single and/or had no kids yet we would totally have moved from the location we are in now.
Have you ever thought of moving? Our places of where we'd
move to have changed over the years since we've have kids also. We went from thinking maybe a west coast party city to more suburban family orientated towns.
Do you have any "practical" special location in mind you'd love to move to? I was hoping for some ideas and input. Maybe you love where your from too! Tell me why :)
Sometimes I love where Im from and sometimes I just think it would be nice to move and see what other locations have to offer. Really the only thing holding us back from moving is our family near by!
I have a few places in mind and will share those eventually, I just want to hear what some of you have to say first.
Todays Sponsor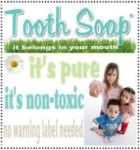 '>http://toothsoap.com/healthy-products.php?af=1154655" target="_blank">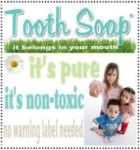 '>http://i148.photobucket.com/albums/s27/dperry_2007/toothsoapbutton.jpg" />
KRistyn